Past CME Beach Retreat Speakers
Schedule of Speakers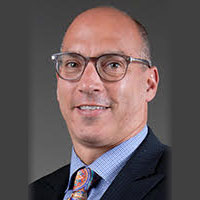 Burton Samuel Brodsky, M.D. – Think Before You Spit, A Guide To Home Genetic Testic
Dr. Brodsky is a resident of  OB/GYN Residency: William Beaumont Hospital, Royal Oak, MI. His special interests are: Robotic minimally invasive surgery, urogynecology and his research interests include: Hereditary genetics and clinical research.
---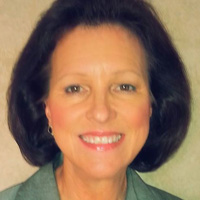 Deborah Risher Simkin, M.D., DFAACAP, Dimplomate ABIHM, BCN, of Emory University School of Medicine – the Gut-Brain Axis and Oxidative Stress
Dr. Simkin is a board certified Child, Adolescent and Adult Psychiatrist. She is also a diplomate of the American Board of Integrative and Holistic Medicine, board certified in neurofeedback and practices Integrative (Functional) Psychiatry Medicine in private practice. She is a Clinical Assistant Professor at Emory School of Medicine where she teaches Functional Psychiatry.  She is presently working towards certification in Functional medicine. She has co-edited several textbooks including a 2 volume text on Complementary and Alternative Medicine in the Child and Adolescent Psychiatry Disorders in the Child and Adolescent Psychiatric Clinics of North America, is the co-editor for the adolescent section of the ASAM textbook on addictions and has written several chapters on LORETA neurofeedback,   neurofeedback research, meditation, and the role of inflammation as it pertains to psychiatric illnesses. She serves as co-chair of the American Academy of Child and Adolescent Psychiatry's Committee on Complementary and Integrative Medicine and serves as a liaison to the National Committee on Complementary and Integrative Psychiatry at NIH. She co-presents with Joel Lubar, PhD to educate physicians to new research and methods in LORETA neurofeedback and has worked with veterans using LORETA neurofeedback and Functional Psychiiatry for Traumatic Brain Injury and PTSD, as well as other conditions in child, adolescent and adult psychiatry. She has presented internationally.
---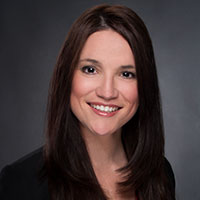 Patricia Moody McNab, M.D., of CarePath Dx.- What's buggin' you? A Dermatapathology Update
 Dr. McNab is currently serving as the medical director for CarePath Diagnostic Partners where she is practicing dermatopathology and general pathology. Dr. McNab serves many dermatology practices both locally and internationally, and has developed a solid reputation for excellent quality and service. She completed her dermatology fellowship training at UTMB-Galveston, Texas as well as an ocologic surgical pathology fellowship at Moffitt Cancer and Research Center in Tampa, Florida. She completed a residency in anatomical and clinical pathology at the USF Morsani College of Medicine in Tampa, Florida. Dr. McNab has published several dermatology-related manuscripts in addition to delivering multiple presentations. She also has extensive experience diagnosing gynecological, genitourinary, breast and gastrointestinal cases.
---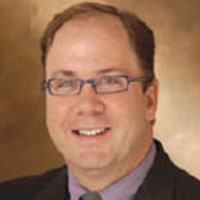 Samuel E. Brown, M.D., of Brown Fertility – Clinical Reproductive and Endocrinology Update 2018
Dr. Samuel Brown, is the medical director of Brown Fertility. Dr. Brown completed his Reproductive Endocrinology and Infertility Fellowship at the renowned Jones Institute for Reproductive Medicine under IVF pioneers Drs. Georgeanna and Howard Jones, Jr. He is dually board certified in Obstetrics and Gynecology as well as Reproductive Endocrinology and Infertility, providing patients more than 20 years of training and experience. Dr. Samuel Brown is an acknowledged leader within his field and has been directly involved in the management of more than 5,000 In Vitro Fertilizationcycles. He was also the first surgeon in the state of Florida to pioneer minimally invasive robotic gynecological surgery for treatment of infertility. He has successfully completed over 2,000 hospital based surgical procedures, including extensive experience performing tubal reversals.  Dr. Brown is a recipient of the Florida Medical Association's Distinguished Physician Award. He has also been named one of "America's Top Obstetrician Gynecologists" three years in a row by the Consumers' Research Council of America, and has been inducted into Strathmore's Who's Who for Reproductive Endocrinology and Infertility Physicians. Dr. Brown was selected by his peers for the award "Best Doctors in America" in 2009-2010 and again in 2011-2012. Dr. Brown's major interests include the practice of egg donation and high quality In Vitro Fertilization with special emphasis on cost-effective approaches to help couples have access to treatment, as well as pioneering minimally invasive reproductive surgical techniques. Dr. Brown's commitment to excellent results and personalized patient care are central to his practice philosophy.
---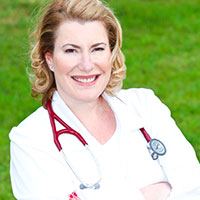 Rebekah Bernard, M.D., of Memorial Hospital – How to be a Rock Star Physician
 Rebekah Bernard is a native Floridian, growing up in the rural town of Clewiston. Dr.
Bernard graduated from the University of Florida with a degree in Sociology, and received
her medical degree from the University of Miami. She completed her residency at Florida
Hospital in Orlando. Dr Bernard was a National Health Care Scholar and served at a Federally Qualified Health
Center in Immokalee, Florida for six years after her residency. She then worked for a large
out-patient hospital group before opening her own practice, which she converted to a "Direct
Primary Care" practice in July of 2016. Dr. Bernard is the author of the book "How to Be a Rock Star Doctor," published in July
2015, and is passionate about helping improve physician wellness and reduce burnout.
---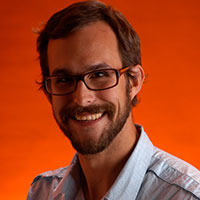 Jay M. Radtke, M.D. of District 14 Medical Examiner – The Medical Examiner's Inside Story
Dr. Radtke is currently the Chief Medical Examiner for Florida's 14 th Judicial Circuit. Before moving to North Florida he was an Associate Medical Examiner in Miami-Dade County. After graduating from Florida International University with a Bachelors of Arts in Spanish and Psychology; Dr. Radtke earned the degree of Doctor of Medicine from the Universidad Central del Caribe in Bayamon, Puerto Rico in 2006. He completed his pathology residency at Jackson Memorial Hospital/University of Miami School of Medicine followed by a fellowship in forensic pathology at the Miami-Dade Department of the Medical Examiner. Dr. Radtke has an interest in sudden death associated with cardiac pathology, thermal injuries and suicidal deaths; as well as consulting on both criminal and civil medicolegal cases.
---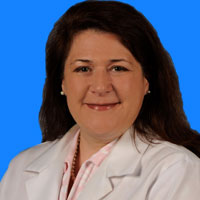 Ashley Booth Norse, MD, FACEP of University of Florida Health Jacksonville – The ER: Identifying and treating Domestic Violence
Ashley Booth Norse, MD, FACEP currently serves as the Director of Operations for Emergency Medicine at the University Of Florida College Of Medicine- Jacksonville's.  She earned her Medical Degree from Louisiana State University Health Sciences Center in New Orleans, Louisiana. She completed her residency at the University Of Florida College Of Medicine- Jacksonville. She also completed a fellowship in Healthcare Policy at the University of Florida. Dr. Norse served as the Associate Program Director of Emergency Medicine for eight years prior to becoming the Director of Operations. Dr. Norse is the President of the faculty Council for UF Health Jacksonville and serves on the faculty senate for UF's College of Medicine. Dr. Norse currently chairs the American College of Emergency Physicians' Federal Governmental Affairs committee as well as serves on the State Legislative Affairs committees. In addition, she serves on the Florida Medical Association's Board of Directors as the Vice-Speaker for the FMA. Locally, Dr. Norse is a Past President of the Duval County Medical society and is the current Vice-President of the DCMS Foundation and is on the Northeast Florida Attending Staff Foundation Board of Directors. She has multiple academic accomplishments including publications and national lectures.
---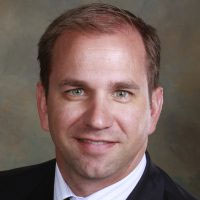 Christopher Daniel Wells, M.D. of Digestive Diseases Center – New treatments for Hepatitis C – 2018
Dr. Christopher D. Wells received his Bachelor of Science from James Madison University and his Medical Degree from Medical College of Virginia. Dr. Wells completed an internship and residency in Internal Medicine at the University of Alabama at Birmingham and his fellowship in Gastroenterology and Hepatology at Mayo Clinic. Dr. Wells is Board Certified in Internal Medicine and Gastroenterology. He is a member of American College of Gastroenterology, American Gastroenterological Association and American Society of Gastrointestinal Endoscopy.
---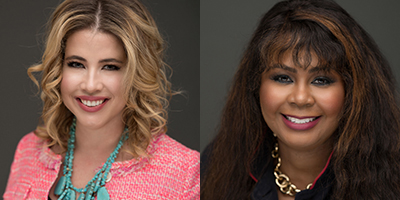 Jennifer Eberhard and Tabitha Fletcher- Enhanced Medication Therapy Management Program; Helping you Navigate MACRA
Jennifer Eberhard is the Clinical Consultant of Florida Blue's Enhanced Medication Therapy Management program. In this role, Jennifer is responsible for clinical escalations, member and provider engagement, and strategic planning for clinical improvement initiatives. Jennifer holds a Bachelor of Science in Political Science from the University of Central Florida, a Bachelor of Science in Nursing from Jacksonville University, and a Doctorate of Nursing Practice from the University of Florida. Jennifer worked as an ICU floor nurse at the Mayo Clinic, where she specialized in transplant medicine. She also completed her Doctoral thesis through Mayo Clinic as the head clinical researcher on a large, national study which was published in JAMA. As a Nurse Practioner she has worked at Mayo Clinic in primary care and St. Vincent's Health system as a quality review manager. Tabitha Fletcher is the Director of the Enhanced Medication Therapy Management program. In this role, Tabitha is responsible for the success and effectiveness of the CMS innovation program, improving medication therapy outcomes of Florida Blue's standalone basic Part D members, developing innovative ideas to improve the program, and the day-to-day management of operations and staff. Tabitha joined Florida Blue in 2005 and prior to her joining the Enhanced MTM team, she served as a business architect and spent several years on the company's Healthcare Reform team, where she analyzed the Affordable Care Act, influenced HHS and CMS, and wrote company positions related to the Health Care Reform law. Tabitha holds a Bachelor of Science in Computer and Information Science from the University of North Florida and has worked at Florida Blue for more than 10 years.
---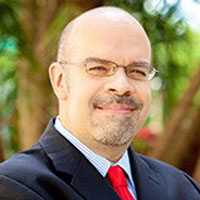 Aldo Leiva – Professional And Medical Ethics and Florida Laws and Rules for Healthcare Providers
ALDO M. LEIVA, ESQ. has practiced law for over 20 years and has broad experience as counsel to physician practice groups, hospitals, and individual physicians in litigation, administrative matters, and health care transactions and contract negotiations. As Chair of the Firm's Data Security and Privacy practice, Mr. Leiva also counsels diverse clients on rapidly-evolving federal, state, and international data security and privacy laws, in addition to technology law, internet law, social media, digital media, mobile app and website marketing practices, AI, and other emergent technology issues.
---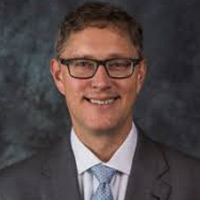 Kevin Mercer – Prevention of Medical Errors
 Kevin G. Mercer joined Wicker Smith in 1997, and became a partner in 2002. In 2011, he joined the Jacksonville office.
Admitted to the Florida Bar in 1994, Mr. Mercer has actively litigated throughout Florida in the state and federal courts, primarily handling legal matters in medical malpractice, products liability, premises liability and catastrophic injury, as well as various matters with the Florida Department of Health. He represents such clients as The Medical Protective, Fortress Insurance Company, FPIC, Professional Risk Management Services, Inc., NCMIC, Zurich, CHG Companies, Inc., and Physicians Insurance Company. He is AV rated by Martindale-Hubbell.
Mr. Mercer attended the University of Florida earning a Bachelor of Science in 1991 and a Juris Doctor with honors in 1994. He is an active member of The Florida Bar and Duval County Bar Association.
---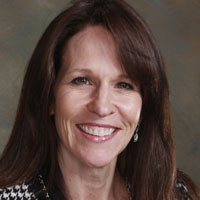 Nicole Eisenbrown, MD –  Sometimes I Laugh so Hard Tears Run Down my Legs – Urology Update
Dr. J. Nicole Eisenbrown's expertise includes da Vinci robotic pelvic floor reconstruction, prolapse repair, incontinence and female sexual dysfunction, stone disease, general urology, adult urology and cancer. She is a member of The American Urological Association, The American College of Surgeons, The Florida Urological, Society. The Florida Medical Association, and The Bay County Medical Association. Dr. Eisenbrown has been a member of the American Board of Urology since 2004 and resides in Shands Hospital since 2002.
---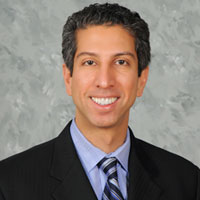 Amir Haghighat, MD, FACC – Perioperative Blood Thinner Management 
Interventional cardiologist, Dr. Amir Haghighat, is the Vice Chief of Staff at Bay Medical Sacred Heart in Panama City, Florida where he has also served as the Medical Director of the Cardiac Catheterization Lab since 2012.  Dr. Haghighat completed his medical degree and residency at the University of Pennsylvania followed by a Cardiology Fellowship at Emory University and an Interventional Fellowship at Ochsner Clinic in New Orleans where he also served as Chief Interventional Cardiology Fellow.
Dr. Haghighat is board certified in Cardiovascular Disease with added qualifications in Interventional Cardiology, Endovascular Medicine and Nuclear Cardiology and is a fellow in the American College of Cardiology. His clinical interests are in general cardiology with special emphasis in complex coronary and peripheral interventions, neurovascular angiography and intervention (Carotid stents), peripheral angiography and intervention, as well as select structural heart repairs via catheter such as aortic valve replacement (TAVR) and closure of atrial septal defects (ASD) and patent foramen ovale (PFO). As President of Cardiovascular Institute of NW Florida, Dr. Haghighat leads a cardiovascular research program that often engages in joint study efforts with Bay Medical Sacred Heart. He has served as the Principle Investigator for the Panama City site in many national studies involving the latest in interventional cardiology devices and medications.
---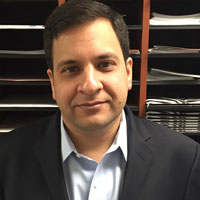 Mohit Mathur – Precision Biomarkers for Detecting Risk of Aggressive Prostate Cancer
 Dr. Mohit Mathur is the Strategic Medical Advisor at Bioreference Laboratories, a division of OPKO
Health, where he coordinates 4Kscore activities, including physician education, government outreach,
test research and development, product training and support, technical review of sales and marketing,
data analytics, and payor relations. He was the research lead on the 4Kscore Prognostic Panel at OPKO
Labs, a project to expand the capabilities of the 4Kscore test. He was independently funded by the NIH
Ruth L. Kirschstein National Research Service Award, and has published several manuscripts on
Hypertrophic and Restrictive Cardiomyopathies prior to joining OPKO.
Dr. Mathur holds an MD and a Ph.D. in Biochemistry and Molecular Biology. His postdoctoral work
examined the underlying mechanisms by which cardiomyopathy causing mutations lead to dysfunctional
regulation of the myocardium, along with potential therapeutic avenues that could reverse these
changes. Since, joining OPKO Health he has been involved in outreach to physicians, government
agencies, and patients about the importance of prostate cancer evaluation and early detection, which
can be accomplished while reducing unnecessary prostate biopsies, using the 4Kscore following an
abnormal screening test to determine the risk of aggressive prostate cancer.
---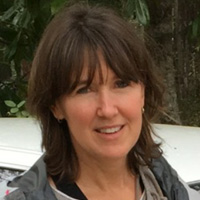 Faith Bell- Florida Federal and State Prescribing Laws and Rules
Faith Bell grew up in Orlando, Florida. Moved to Panama City to attend Gulf Coast College after receiving a basketball scholarship. She completed an Associates in Criminal Justice at Gulf Coast then attended Florida State in Panama City where she received a Bachelor's degree in Criminology. Although she worked on patrol for three years with the Panama City Police Department, she found her passion and talent was working narcotics at the Bay County Sheriff's Office. After spending her entire career in the narcotic division at the Bay County Sheriff's Office, she is now retired. Throughout her career, she participated extensively in cycling and swimming for the Panama City Police Department and the Bay County Sheriff's in the  Police Olympics. She has traveled foreign countries to compete in the International Police Olympics winning a gold in Australia and silver in Canada. She now spends her time with wildlife rescue and conservation with local and federal agencies, backpacking, beekeeping, gardening, home repair and upkeep and everything else that did not get done during 31 years of working.